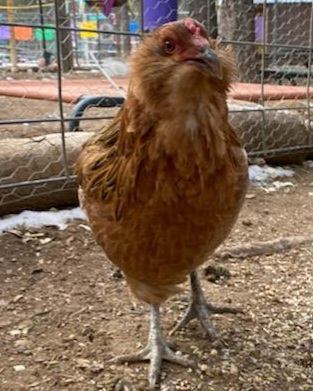 Gotcha Day: 12/18/22
Evelin along with Joy and Amy Edward Scissorbeak were welcomed into sanctuary right in time to celebrate the holidays & the New Year!
These three ladies were in need of a soft place to land and thankfully the Quarantine Coop was available for us to prepare a beautiful space for their arrival.
To ensure they were healthy & to get use to their surroundings, they remained in quarantine for about three weeks and then were introduced to their new, extended family. Evelin is doing great & enjoying life in the main chicken coop with Amy & Joy & the rest of the flock!
If you would like to help us continue our much needed work here at Santuario de Karuna, please consider a donation to us.
Or if you are able, sponsor Evelin with a $10 monthly donation that helps with her food, treats, housing & bedding, veterinary bills and meeting all her other needs. Thank you!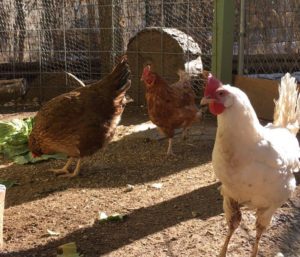 Evelin, Amy & Joy joining Florence in the Quarantine Coop to ensure healthy before heading to the main Chicken Coop.
Evelin with Joy