TAMARA, founder of Santuario de Karuna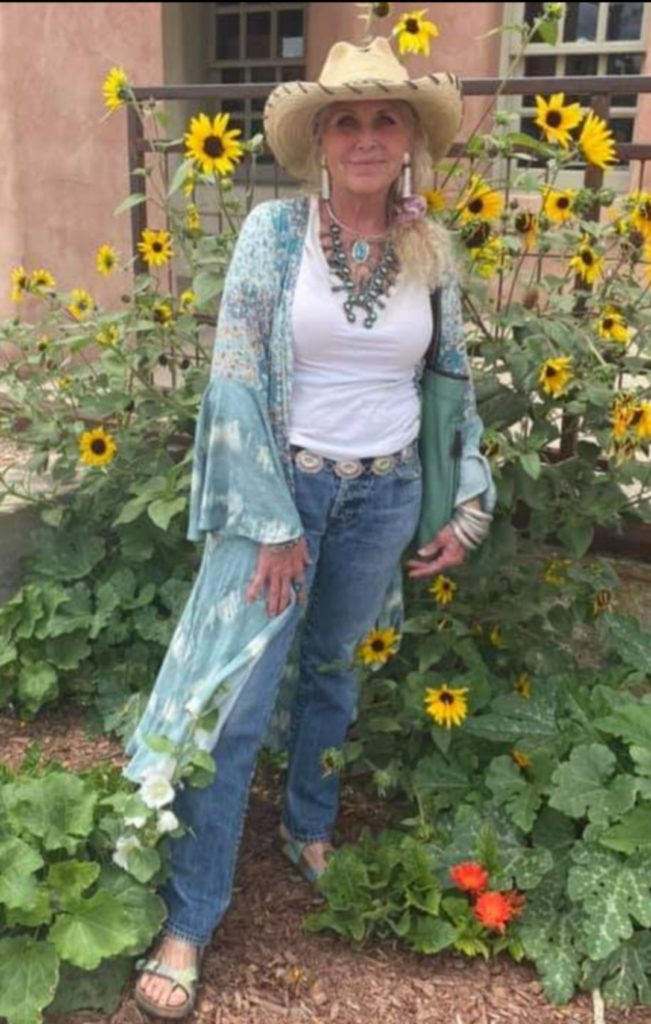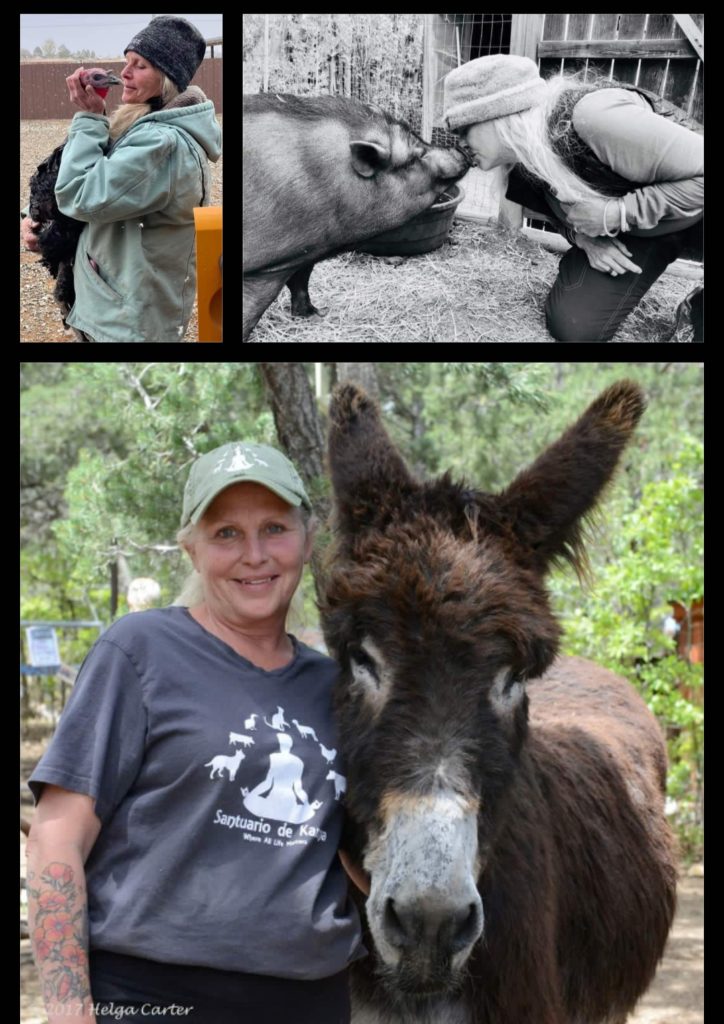 AMY is one of our newer board members. She has been a valued volunteer at Santuario de Karuna with her family for years. Born in Santa Fe, Amy has always had a strong connection to animals, and an ardent interest in the health of our planet. She has volunteered with the Santa Fe Animal Shelter and Humane Society and local organization Zero Waste New Mexico where she aided in the effort to ban plastic bags in Albuquerque. Amy is profoundly thankful for the joy the residents at the sanctuary share and the hope that living vegan brings to her and her family. Amy is a foodie, a maker, a photographer, a homeschool mom, and a small business owner. Amy is honored and excited to serve on the board. Amy is a huge asset to our board & brings great experience & expertise to SDK in many ways!
JOY is the 2nd longest board member of the sanctuary. She leads a lot of our fundraising events including the annual vegan bake sale and yard sale.
She is always willing to step in to help whenever needed. She is our meme generator expertise! She is a long time vegan and loves to try new vegan recipes. She is also a co-organizer of Abq-Vegan and hosts a lot of the restaurant and fundraising meetups. She has been fostering animals and volunteering for various animal rescues, shelters, and sanctuaries for many years. She has been a speech-language pathologist in the public schools for over 15 years, working with children of all ages. She is from Albuquerque and lives with her daughter and their 6 companion animals.
LISA is our longest board member. She has been with the sanctuary since the very beginning. In fact, she was there when Karuna, the cow first came home. She is a long time vegan, an animal lover and advocate for animal rights. Lisa believes they are all someone, not something. She lives in Albuquerque with her husband Chris and their doggies. Lisa is originally from the Boston, MA area and has a BS in Accounting and is a CPA. She is also the organizer of the local Albuquerque vegan group Abq-Vegan & volunteers for other vegan organizations & local non-profits in NM. You can catch her at most Santuario de Karuna tabling & fundraiser events around town. She also does a lot of the SDK Facebook & Instagram posts.
HILARY is our latest board member. She is a talented artist and our resident sign maker!  She has been volunteering for the sanctuary for years and remains a valuable volunteer.  She is part of our piggy pedicure team, tables at most of our fundraiser events and is a huge help to Tam and the animals during the winter since she Iives the closest. Hilary and her partner, Nick also sponsor our sweetheart donkey, Isabelle. They have 4 legged fury kids they spoil! We are honored to have Hilary as part of our board and welcome her generosity and kindness to our board and Compassion Crew.